2 Bike Deal
LIMITED DEALS AVAILABLE - BUY TODAY, SHIPS in 2

Business Days
Everyday Price $2399 x 2 Bikes = $4798 
You Save
When you buy 2 Final Price Only $3998
The Built-in-the-USA Electric Bike
Carefully selected global components of the highest quality
✓ 5 Year Warranty
✓ We Pay Shipping in Continental US
✓ 15 day Home Trial
✓ Best Price Guarantee
✓ Shipped with both wheels on and Tuned
✓ Bike Shop in a Box™
"This bike is so much fun. I can't stop riding. But the most outstanding feature is the costumer service."

HANDBUILT WITH GLOBAL COMPONENTS BY THE BEST
WORKFORCE IN THE WORLD
Real Boogie Rider Stories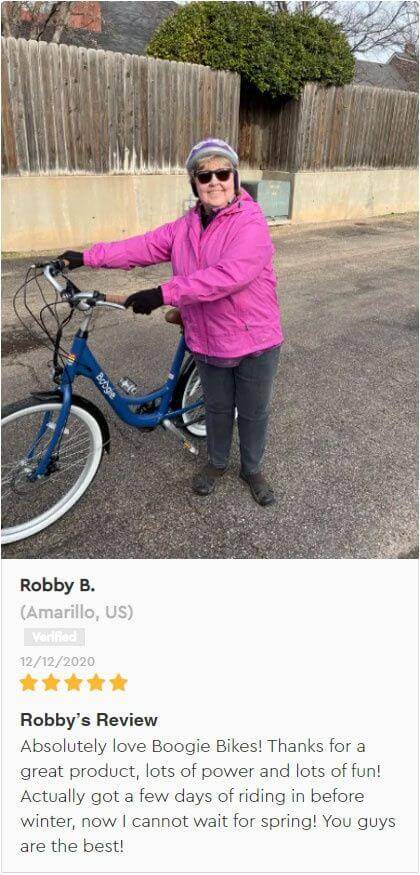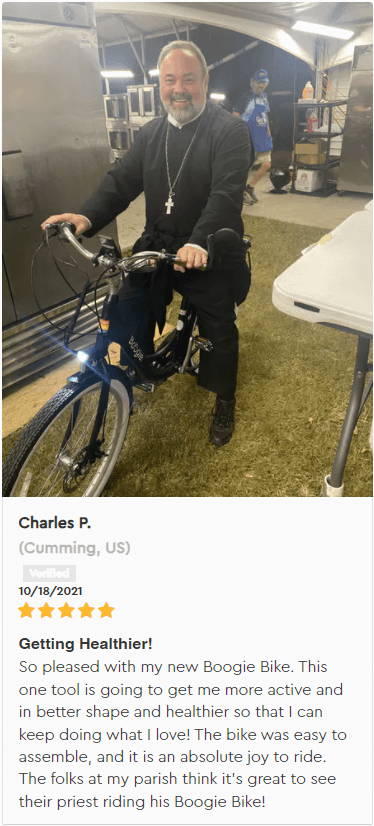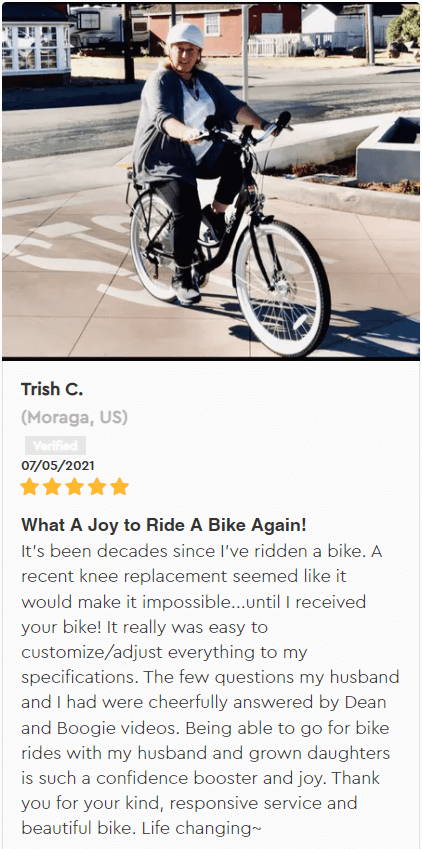 A Better Bike, Inside and Out

A battery that lasts all day, even in rough terrain.

A motor that powers you up hills.

Quickly charged to get you back on the road.
CLASS 2 Pedal Assist and Thumb Throttle
 2 Bikes - 2 Business Days - LIMITED DEALS AVAILABLE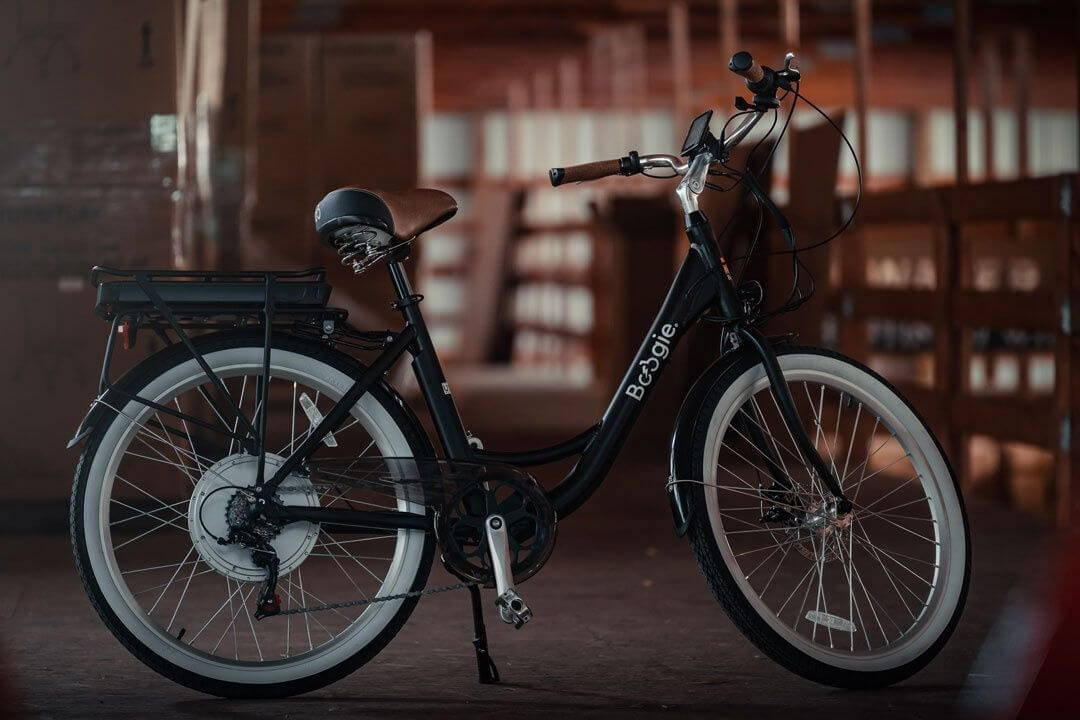 Why Pay More? Order Today!
🔥 Extremely Limited - Do Not Delay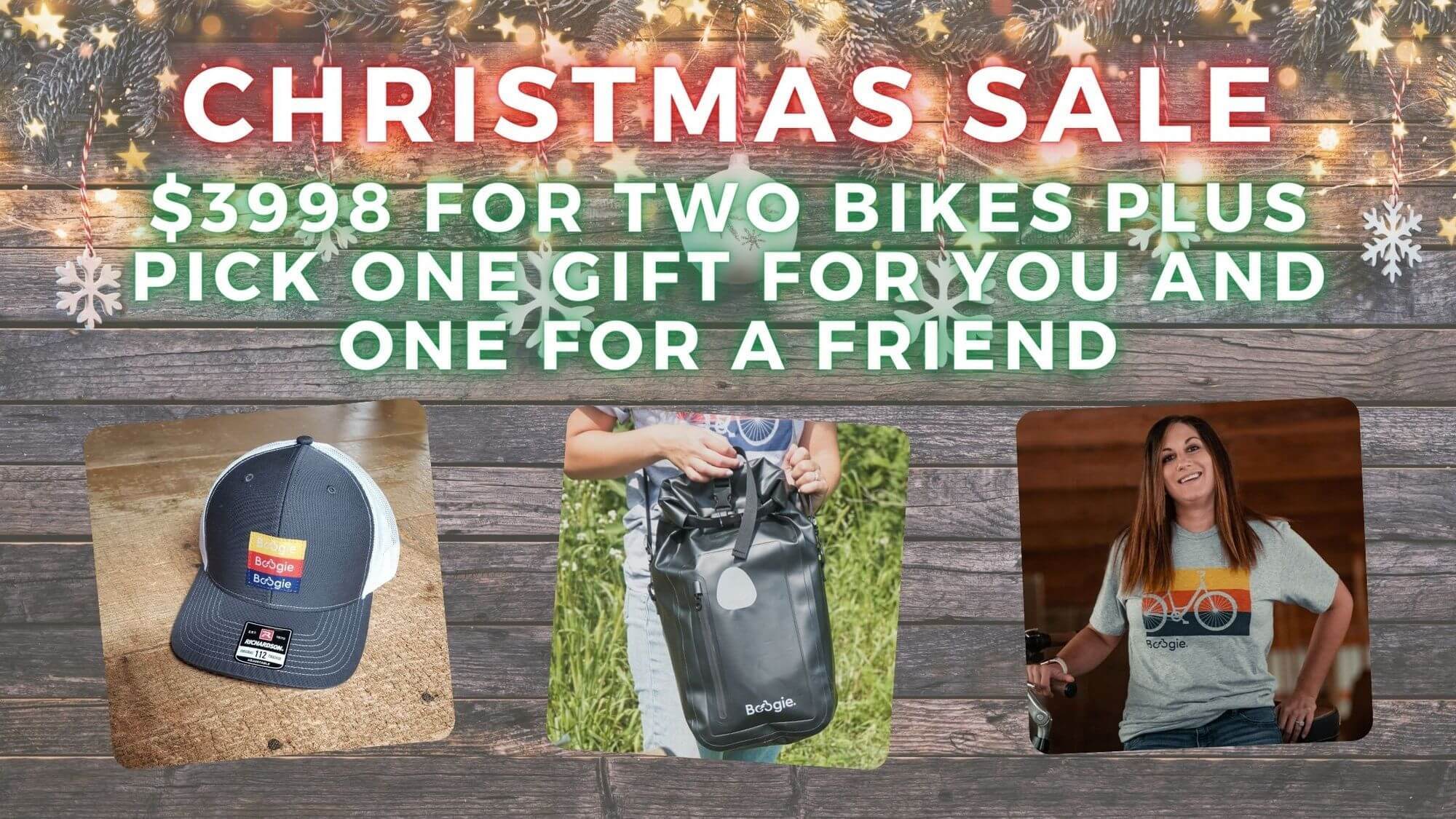 Order Two Bikes and Get the Best Deal - $800 off your entire purchase!

We pay shipping in continental USA

5 Year Built-In-The-USA Warranty

15 Day Try-At-Home Boogie Guarantee
DRASTICALLY PREFERRED OVER THE ALTERNATIVES, 
AND FOR GOOD REASONS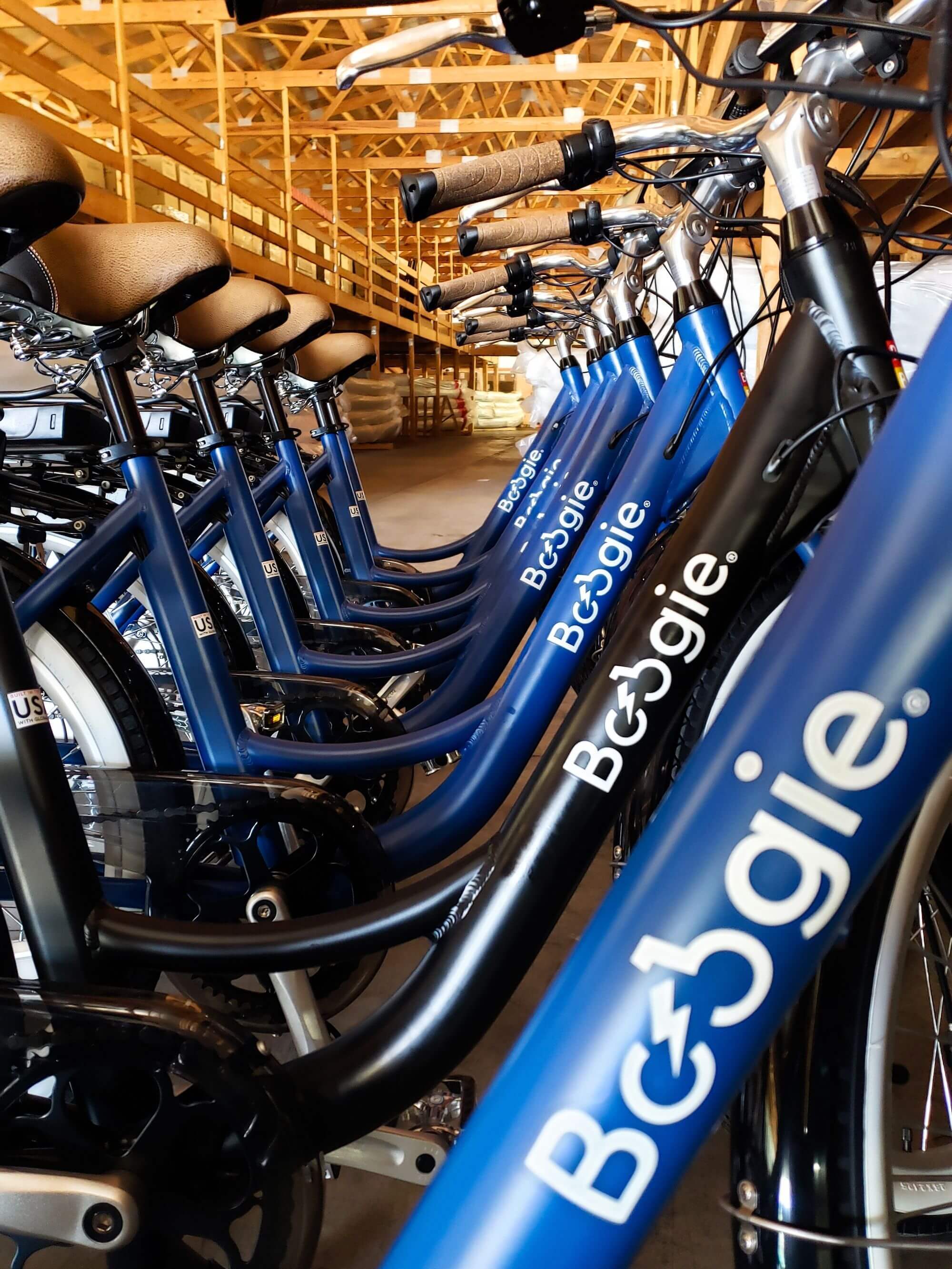 15 Day Try-At-Home Program

Shipped with both wheels on 


No return and cancellation fees

White Glove Setup Service available

Hands on customer service
* collective data from competitors
No Try-At-Home Program, while some offers 10-14 days
Bike shipped with wheels detached
No return policy / with 25% return fee or $600
No cancellation policy / with 8% cancellation fee or $100 after 10 days
ROBUST, STURDY, AND POWERFUL
A formative package that won't disappoint.

Avoid the extra cost of brick-and-mortar stores
(and foreign shipped bikes)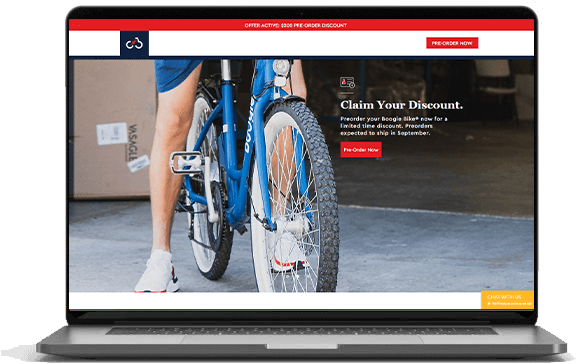 Order Direct Online & Save
Making sure you get the best features and components at rock bottom prices by dealing direct with our customers.

Be Riding in Just 5 Minutes
Unbox, put the pedals and handlebars on, grab ahold and go for a ride.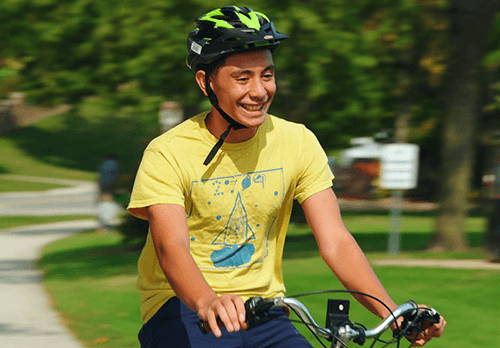 Nothing beats enjoying the outdoors without a ton of effort.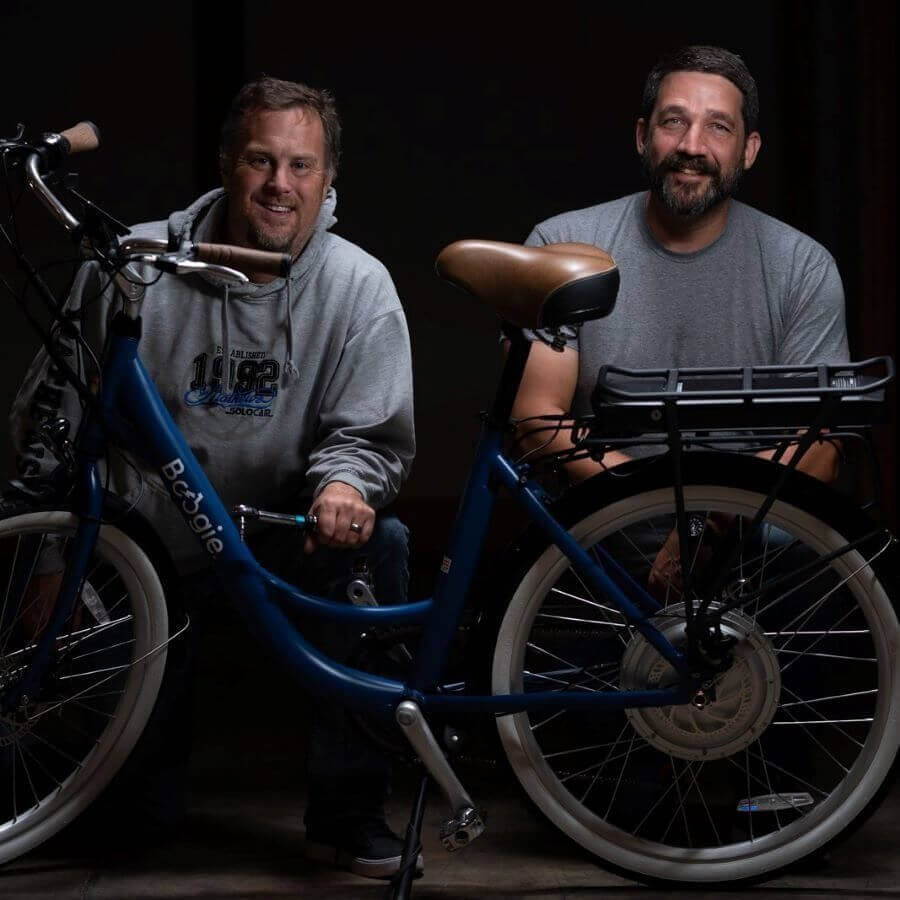 WE DON'T JUST CARE ABOUT BIKES. WE CARE ABOUT YOU.
If you ever have questions, you'll get a real bike builder
on the phone to answer your questions.
Frequently Asked Questions
What's the big deal about being built in the USA?
Internationally assembled bikes have no direct responsibility for quality control. When we assemble our globally sourced materials and components here in the U.S. we can hand-check the bikes to our higher standard and eliminate the middle man, offering a more competitive price and a higher quality bike.
How much does the bike weigh?
The entire bike weighs 59lbs with the battery installed, 50lbs without.
How much can the bike support?
Our bike can hold up to a 300lb payload riding in normal conditions
If I order today, when will I get my bike?
Great question! You can order a bike on www.boogiebikes.com for shipment in the next 2 business days. For the Pre-order program, you just put a small deposit down and we hold your bike until April 2022. You can pick you Ship date anytime in the spring.
What's the height range of the bike?
Riders from 5' to 6'6" can fit on the bike with seat and handle bar adjustments. Our bike is HIGHLY adjustable. See a blog/review from a real customer. Click here to see the blog.
Our premium Whitewall wheels are 26" and 2.125" wide making them suitable for a wide variety of conditions with supreme comfort and handleability.
Does it arrive fully assembled?
While we fully assemble the bike to make sure it meets our quality standards, customers will have to put on the finishing touches of putting on the handlebars, twisting on the pedals, and charging the battery. Click here to see a video.
Does it have a throttle or pedal assist?
Our bike has both a thumb throttle and a 5-speed pedal assist.
Our bike is considered a class 2 ebike. The motor will assist you up to 20MPH and it does include a thumb throttle.
We have a 5 year warranty against manufacturer's defect. Read the full warranty here.
Do you offer a men's bike?
The Step-through style of our Boogie Cruiser is intended to be for men and women. For more information click here.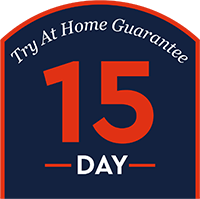 15 Day Try At Home
Boogie Guarantee
Built in the USA with global components, the Boogie Bike Cruiser reinvigorates your joyride with style and class by providing constant comfort while still delivering quality performance.